2915 views
Greeeen (stylized as GReeeeN) is a Japanese pop rock/hip hop/breakbeat vocal group from K?riyama in Fukushima Prefecture, comprising the all-male four members Hide, Navi, Kuni (written as "92"), and Soh. They made their debut with Universal Music in 2007. Their logo image is of a mouthful of teeth, and the four Es indicate the number of members. The sound production is handled by Hide's older brother JIN, a former guitarist of Pay money To my Pain. According to their website at Universal Music Japan, their catch phrase is "Rock 'n' Breakbeats with Four Microphones".
One notable characteristic is that none of the members have ever shown their faces in the public sphere as a part of GReeeeN, whether in their promotional videos, CDs, television performances, or the Internet. In their only performance on TV-U Fukushima's music show Music Bar Palo Palo (broadcast on January 19, 2007), the group even went as far as censoring their faces during the performance. GReeeeN cites keeping their professional lives in dentistry compatible with their musical ventures as the reason, but one of the members, Hide, has hinted that after all of the members pass the prefectural examination in dentistry and receive permission from the directors of the hospitals they work for, the group may consider a public appearance.
All members studied at the dentistry department at Ohu University in Fukushima Prefecture and the group debuted while still in school in 2007.
The members' identities are still unknown, as their faces have never been made public. At first, the group stated that they would wait until all of the members passed the exam before revealing their faces, but in 2009 they indicated that they will still keep their identities secret to avoid any interference with their careers as dentists.
History
Hide began his music career as a member of a Japanese hardcore band in his junior high school. Hide and Navi formed duo "GReeeN" (The name was three e's sequence at that time) in 2002. Their music was influenced under Western rock bands such as Sublime and Sugar Ray. However, the group was renamed "Greeeen" in 2004 when 92 and Soh joined the group. Soh was a fan of hip hop and reggae. 92 came from Okinawa Prefecture and had his musical roots in Okinawan music. After they released the EP Greeeen in February 2006, the Universal Music Japan recruited them in March 2006.
They debuted under the label Nayutawave Records of the Universal Music Japan in January 2007 with the single "Michi". They released their third single "Ai Uta" on May 16, 2007. The single having a peak position of 8 on the Japanese Oricon weekly single charts and 2 on the daily charts, and in its 6th week, reached number 2 on the weekly charts. "Ai Uta" was certified Two Million by the Recording Industry Association of Japan for 2,000,000 full-track ringtone digital downloads (Chaku Uta Full).
Their debut album,
A, Domo. Hajimemashite
, was released on June 28, 2007, debuting at No. 2 on the Oricon weekly album charts. The debut album was certified Double Platinum by RIAJ for shipment of 500,000 copies.
Their 7th single, "Kiseki", was released on May 28, 2008. The physical single reached number 1 on the Oricon charts and sold over 500,000 copies. The song was also certified Two Million by the RIAJ for 2,000,000 full-track ringtone digital downloads (Chaku Uta Full). The song was ranked at the number-one position on the Billboard Japan Hot 100 Singles Yearly Charts. Their second album A, Domo. Ohisashiburi Desu. debuted at No. 1 on Oricon weekly album charts, beating out Ayaka's second album Sing to the Sky. The album was awarded Million status by RIAJ for shipment of one million copies.
Greeeen and Back-On formed supergroup Bareeeeeeeeeen, which released single "Ashiato" on October 1, 2008. Their 8th single "Tobira", 9th single "Ayumi", 10th single "Setsuna" and 11th single "Haruka" were certified Gold by RIAJ for those physical shipments of 100,000 copies each. Their song "Haruka" debuted at the number-one position on the RIAJ Digital Track Chart. The song "Haruka" was certified Million by RIAJ for 1,000,000 full-track ringtone digital downloads (Chaku Uta Full). Their third album Shio, Kosh? was released on June 10, 2009, debuting at the number-one position on the Oricon weekly album charts with the first-week sales of over 452,000 copies. Shio, Kosh? became their second album to be awarded Million status by RIAJ.
On June 29, 2009, the Guinness World Records certified their song "Kiseki" as the "best selling download single in Japan" with the full-track ringtone download sales of 2,301,674 copies of May 24, 2009. It was announced that Greeeen would be teaming up with Hudson Soft to create music for 2009 DS game.
Greeeen released their greatest hits double album Ima Made no A Men, B Men Dest!? on November 25, 2009. On November 5, 2009, an article of Nikkan Sports suggested that GReeeeN would disband after the release of the album. Hide wrote on his blog that the rumours were false. On November 5, the official statement by Universal Music Japan also said that the report was false and that GReeeeN would still be releasing music after the release of the album Imamade no A Men, B Men Desuto!?.
In 2011, their song "Every" was used for an Asahi Beer advert. They also provided the theme song for the NHK documentary show Athlete no Tamashii. "Every" is to be included in Greeeen's first full single release in over a year "Hana Uta".
Discography
Albums
Compilation albums
Singles
Awards
Japan Gold Disc Awards
Japan Record Awards
Student Voice Awards
Yahoo! Music Awards
References
External links
Official website (in Japanese)
Public Website by Universal Music Japan (in Japanese)
Top Tracks
1
キセキ
2
愛唄
3
道
4
Be Free
5
遥か
6
刹那
7
歩み
8
人
9
扉
10
旅立ち
Top Albums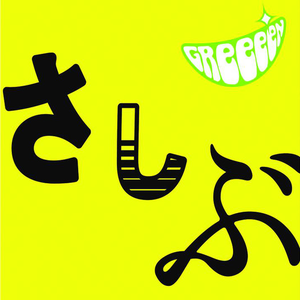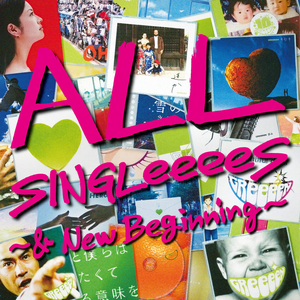 ALL SINGLeeeeS ~& New Beginning~
tracks